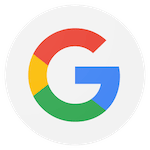 I started training at Axis in April 2019 with the goals of losing weight and increasing my strength. I was living a sedentary lifestyle with a poor diet. The first two months were a struggle for me. But after my first evaluation results I felt motivated to improve my food choices and start working out on my days off. I'm very pleased at how much my strength and endurance have improved, and my food choices have gotten better. If only there was an app to stop me from eating fries! I also like that it is a small gym with people of all ages and fitness levels where I don't feel judged. Danielle is a great trainer and motivates me to get the most out of each workout. She makes sure I'm doing the workouts I enjoy which makes my training sessions fun, except for Bear Crawls, ha, ha! Seriously, I hate Bear Crawls, but they get my heart rate up! I would recommend Axis Training Studio for anyone wanting to improve their physical, mental and emotional-well being.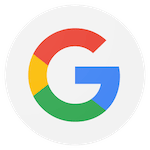 I am a 40 something working mom of three teenagers. I have a very demanding job and home life. Axis is a place I can go and get a whole body workout with a sports physiologist in just a half hour. It's great for getting and staying in shape without the worry of getting injured. It works so well for me and my previously injured body that I have continued to go back for 14 months. Also, it's very affordable.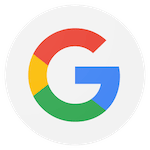 Since coming to Axis, I have experienced improved energy, fitness, and overall well-being. As a doctor, I know how important exercise is to our overall health and routinely advise my patients to increase their physical activity. However, as a working mother I also know how hard it can be to find time and energy to take on something new. I needed help and encouragement to increase my physical activity safely, and this support is the key to what Axis offers. They will get you where you want to go, and will not let you injure yourself in the process. The programs are personalized and respectful of your preferences and goals. I am not a "gym person" but I enjoy the workouts and how I feel as my strength and stamina increase. I would (and do) recommend Axis to friends, family, and my patients. It is definitely time and money well spent!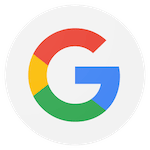 I have been training at AXIS for about 18 months. Jake and his team create a welcoming environment for everyone. All of his staff are very helpful and knowledgeable. I look forward to my sessions each week and appreciate their willingness to always work with my schedule and help me accomplish my goals.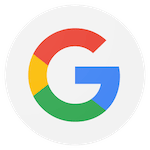 Before I started going to Axis I had not worked out in over 6 years, due to a hip injury. I had no energy, and little motivation and had gained back all the weight I had loss 7 yrs ago. My daughter convinced me to come do a semi-private class with her at Axis. Great way to get one on one instruction, and making sure I was using good form through the exercises. The trainers are very knowledgeable and do a great job of keeping me motivated. At the end of 8 weeks I had lost 4 lbs. of fat! And gained muscle. I have since transitioned to the small group training class. Its fun and a great workout. I can modify the moves to accommodate my personal needs, and I still feel like the trainers are giving me personal instruction. I highly recommend Axis for anyone who wants to just feel better, have more energy, lose weight. Jake and his team are super nice, welcoming, and want to help you achieve your goals.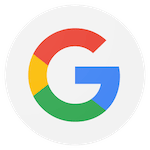 Before I started at Axis training I worked out maybe once or twice a week on my own. Watching videos or running mainly, just to keep my shape. But I decided I needed a more permanent workout routine and something to keep me motivated. I joined Axis training studio nine months ago and have loved every minute of it!! My trainers have kept me accountable for working out at the gym and at home as well as keeping me straight on my food intake. I have noticed significant results in the amount of muscle and tone I have in my arms, legs, buttocks, and shoulders. My trainer and I evaluate my success and weakness every six weeks so we can work together to find a workout program that suits my needs. If you have been needing someone to help get you off the couch or just some extra motivation a few days a week, please consider Axis Training Studio!!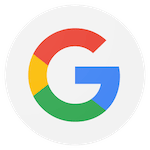 I had stopped exercising after an knee injury I caused myself exercising at home on my own. It took 2 years to heal completely. I was tired most of the time and I struggled with anything that required physical activity. I saw the AXIS advertisement on-line and it seemed to be a program that could help me to get back to exercising correctly with proper guidance and at a manageable pace. I am now on week 5 and feel full of energy!, stronger and very motivated to continue exercising!. AXIS has a superb team of trainers, in a motivating environment, and has small groups in which all participants receive attention, guidance, and continuous feedback on how to keep the proper form and posture that leads to an efficient and productive workout. I truly recommend AXIS to anyone that wants to get energized and is looking for a great team of knowledgeable and motivated trainers to help you get in shape, become more active, healthier,, stronger and feel great!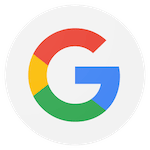 I can't say enough good things about Axis training studio! There is no other gym like it in town. Jake, all the trainers (you rock, Danielle!:-), and Kat are incredible. Whatever goal or issue you have, they have the expertise and willingness to help you get where you want to be. From training programs, to nutrition to recovery - they definitely know their stuff. I am so happy I found them 2 plus years ago. Can't recommend them highly enough!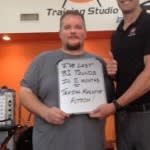 Before coming to AXIS I really lacked the motivation to do much of anything outside of showing up to work. I gained nearly 100 pounds over the past 10 years or so, and my health was suffering in a number of ways including being placed on CPAP for sleep apnea. As I am approaching 40, I was getting more and more worried that I would not be there for my children if my health got any worse. Since joining AXIS 2 months ago, I have lost 31 pounds, 2.5% body fat, and I have gone down 5 pants sizes. I feel stronger and have much, much more energy than I did prior to coming to AXIS. I would definitely recommend AXIS to anyone looking to get in shape and stay in shape. The trainers at AXIS are great at tailoring work out plans to individuals and their level of fitness. They will help you in setting your fitness goals and provide the motivation to get you there. Also from my experience, the staff, as well as the other clients, create an open atmosphere and are very welcoming to those that are willing to get their life back on track.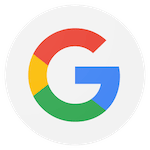 AXIS is a great environment that allows you to reach your fullest potential with both personal training and small group training. They offer personalized programs and truly put time and effort into helping you improve your fitness goals. AXIS fosters a family-like atmosphere and truly care about your well-being. If you are looking for a push towards a positive life change, I highly recommend AXIS for you.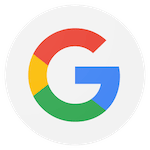 I've had a great experience at AXIS Training Studio. They offer personal training tailored specifically to your goals, and monitor progress with regular assessments. The small group training sessions are a a great way to get a high intensity workout in a short period of time, and in great community. All the trainers are knowledgeable, passionate, and create a very personal experience. If you want to make progress towards your health and fitness goals I highly recommend AXIS!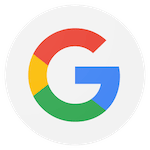 Fantastic studio. Very personable. Workouts are modified for various levels. I have enjoyed every minute working out here! The staff are helpful and provide a lot of technique guidance. Classes are small so you feel like you get personal training. I highly recommend Axis Training Studio. Come join and be a part of the team and family.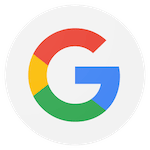 AXIS is the perfect fit for me. I am a busy professional that needs results without wasting time. I tried going to a standard gym, but always ended up spending at least an hour fumbling through a workout that I found online. With AXIS, I am in and out in 30 minutes, and I have seen better results in 4 weeks than I did in the previous 6 months working out on my own.
Besides being efficient, the team at AXIS cares. They make you feel like family. They are half trainers and half cheerleaders. I always leave the studio feeling great, both physically and mentally/emotionally. I can't think of a better way to start the day.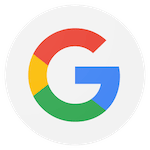 I have been going to Axis Training Studios for the last half year and I could not be any happier with the results. Before I joined, I was really out of shape, a tad bit overweight and no endurance to speak of. I've lost over 10 lbs since joining and my energy level is getting better all the time.
The credit goes to Jake and his staff at Axis! They design workout programs that target strength and conditioning for beginners to the already physically fit athlete. I know the first few workouts were really tough and muscles were sore that I hadn't even known existed before. Not long afterwards, I noticed the workouts getting easier and less painful. Clothes started getting baggier and i went down one, two belt sizes.
The staff at Axis really care about the well being of the members. I had a back injury recently that was painful and preventing me from working out. Jake met with me and worked on the problem area and got it working normally. He gave me ideas to workout without further injuring myself and strengthen my back. I am happy to say that I will be returning tomorrow to start working on my goals again. I have confidence knowing that the Staff at Axis literally have my back!
They also have a variety of healthy supplements, like the Flyte Life Super Greens pictured below. I like this stuff because it gets me that extra serving of vegetables quick and easy.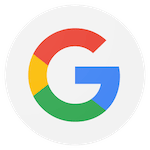 Jake and his crew provide an amazing workout experience. It's the first time I was able to find a workout class that worked on my posture and muscle imbalances. I saw great results and thoroughly recommend this class to anyone. Jake provides several alternatives for each exercise, specified for your level. Another great thing about Axis is that its a family. I had a minor injury that Jake immediately attended to. Not only is he very knowledgeable and updated on the very latest information, he is very involved and attentive. I love Axis!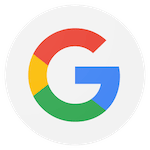 I found out I was diabetic in Jan 2019. I did not want to be on medication for the rest of my life and I didn't want to shorten my life with a controllable disease. I promised my doctor that I would change my diet and start exercising and if in 6 months I was still diabetic, then I would consider medication. I did just that and my second test was lower but not out of range. I found Axis Training Studio and met with Jake Thompson. I haven't exercised in 6 years so I explained my fears, my needs, and goals and Jake made me feel comfortable, welcome, and motivated. I joined in April 2019.I just completed 6 weeks of small group training and my last labs done this week showed I am no longer diabetic. I also lost weight, gained muscle, lost inches, and gained confidence. Best decision I have ever made was joining Axis Training!!! Thank you Jake and team for making me a better, healthier human being.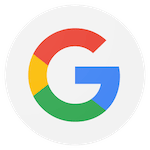 This facility has not only taught me so much about corrective exercise, but it has also changed my life. This is a great place for private training and group training. The staff is intentional and caters to the specific needs of the clients. I am glad I chose AXIS Training. People from all demographic ranges, all ages, and all sizes are welcome here.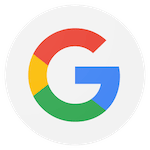 I began training with this awesome group a few weeks ago. Jake and his team have such great pride and passion for MY personal goals and results. Through their knowledge and attention to detail, I realized that my training plan is unique, which they've catered to, even in a group class. I recommend Axis Training Studio to ANYONE wanting to change their current regimen or, in my case, needing to correct bad eating/exercise behaviors. Thank You, Axis Team!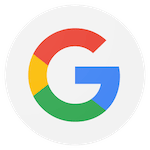 Jake Thompson at Axis Training Studio is awesome! He has the most contagiously positive mindset and a tremendous sense of care for other people. I see each time we meet the power of his motivation. He excites people and gets them motivated to pursue their own goals. As a chiropractor, I would 100% recommend Jake at Axis Training for any of my patients who require initial smart rehabilitative physical training which progresses into meeting and exceeding their own personal fitness goals. He is truly the man.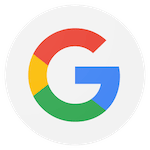 I always get a great workout in an enjoyable environment. The trainers are all very supportive and the classes can be made to work for all fitness levels.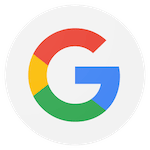 I would definitely recommend AXIS. I really like the group support and positive energy. I also really like the accountability. It's very helpful that we're able to sign up for the classes in advance since it helps motivate me to get up and go at 5am. In addition, all of the trainers are great and very supportive!! They take the time to work with each client, even if you're going for the group training. And, they make the workouts fun!!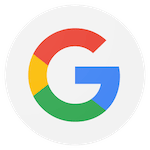 Jake and all the trainers at Axis have there work cut out, trying to get me in shape, but they are doing a excellent job. They have kepted me motivated and my wife can see the results, and I like that.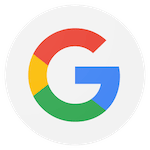 Who says that you have to grow old gracefully? I am a 47 year old female. I was in relatively good shape before I joined Axis. I worked out at least 5 days a week through running or a plethora of fitness DVDs. Axis took my fitness to an entirely different level. With their daily 30 minute workouts, I am able to target different muscles with each session. I am literally in the best shape of my life. I work in an office with 20-30 year old males and females. I can undoubtedly say that I am in better shape than 90% of the young people I work with. And it is so much more than just looking great. With each morning workout, I feel energized and ready to start my day. In the high pressure environment that I work in, starting my day with Axis is a must. It is absolutely worth every penny. With all the money that you waste on fast food and frivolous items, why not consider doing something to make your days better and your body stronger!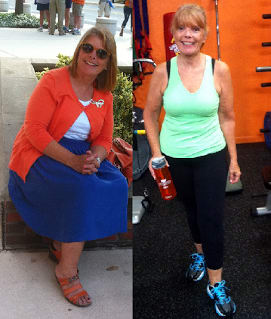 Getting the right trainer matters. When I started training with Jake, I had just moved from out-of-state and had been working with a trainer for about three years. Although I had been happy with my former trainer and gotten results, I had also developed serious neck pain. Jake immediately spotted that I had a problem and that it was exacerbated by certain exercises that I had been doing incorrectly at my former gym. Jake is the right trainer for me. The results over that past year have been stunning. I have all but eradicated my neck problems through a carefully designed program that Jake has designed and monitored. Plus, I am stronger, have more energy, and in better shape all-around than when I arrived. Bottom line: Jake is very knowledgeable and excited about staying current about fitness. He's careful with his clients and listens to their challenges and goals from the first visit and throughout the following workouts. That said, he's also not afraid to kick butt with challenging and varied workouts.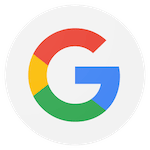 A very personalized gym setting. The staff is attentive to your individual needs and restriction, and find the best workout routine to get you where you want to be. I actually look forward to working out!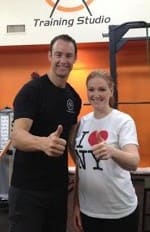 I am 36 years old, went to UF and have lived in Gainesville for 18 years – go Gators! I have always worked out – I like strength training and running, have done boot camps and played multiple different sports. I started working out at Axis when I found out I was pregnant because I wanted to make sure I stayed as healthy and fit as possible – for myself and for my baby. I had a great pregnancy – I felt great, felt strong and had energy. And, I was really, really fortunate and had an easy labor. Elliot was born in October 2012, 7 lbs 11 oz, a healthy baby boy! The nurses at the hospital were really impressed by how strong I was. I definitely owe that to Axis! There is no way I would have stayed so fit if I had been working out on my own. I am back at Axis now for what Jake calls my "body back" program. I would definitely recommend Axis for anyone looking to get fit or stay fit. Everyone at Axis is positive, knowledgeable and helpful. And, whether it is private training or small group training, the workouts never get boring because there is always something new to do.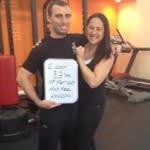 I have always enjoyed working out and did it regularly. The one thing that I felt was missing was a continuous level of positive energy from most places I worked out at, or with my past trainers. When that happens, it's very hard to keep up your motivation. Since joining Axis, the energy level has never dropped. Everyone that works here or even works out here, always brings a positive attitude to the table. My actual trainer has been amazing and always keeps my workouts new and entertaining. Dan, has not only pushed me to do my best but he continually challenges me to keep up my end of the bargain. In 4 weeks, I lost 7.7lbs of fat and gained 4lbs of muscles. LOVE IT!! Would I recommend AXIS? Heck yes, I would recommend Axis! Not only will you love working out with the trainers here, you will learn that working out is just a part of what Axis has to offer. It also offers continuous education on wellness and fitness. Oh and one more thing, Axis will also keep you smiling!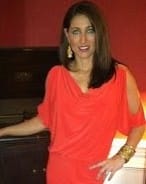 After almost 2 years with AXIS, I went from a size 10 (sometimes 12) to a size 4. My weight dropped from a high of 176 lbs to an average of 145 lbs. I have also changed my diet COMPLETELY...I am gluten free and have cut out processed and enriched foods from my life. I would, and do, recommend AXIS without hesitation. The team at AXIS understands the capacity for the human body to improve and reshape itself...inside out. They believed in my success way before I believed it myself...and my life and health have never been better.
With the 2012 Olympics Trials approaching, 24 years after I qualified for the 1988 Track & Field Trials, and 20 years after coaching Women's Track & Field at UF, and after 3 knee surgeries, I wanted my body back! I remember writing that my first day of Boot camp and that I needed a healthy nutrition guide too. My 1st week, Jake sent me a nutrition plan and my Boot camp journey began. After 3 weeks of 3 nights a week of boot camp, eating 5 small meals or snacks a day and keeping a food log, I lost 8 pounds! The AXIS staff modified my boot camp circuits (due to knee limitations), and supported and encouraged me to finish every night. My life change of exercise and nutrition has gotten this 45 year old, beat up former athlete back on Track (get it, Track & Field....). With 3 weeks remaining of Boot camp, I am motivated and excited to finish strong; My 40's are now my new 40's!
Before working out at AXIS, I went to the gym and basically did the same thing, intense cardio and then the weight line. Consequently, I naturally hit a plateau. My ongoing back pain also limited what I could do. I was beyond frustrated because I was doing everything I thought I should be doing. However, in the last 6 months with Jonathan, I'm excited to say that isn't the case any longer. Having Jonathan and Rose both on my team has made a huge difference in my progress. My body composition has changed immensely losing a total of 37 pounds and 8.9% body fat. I am in the best shape of my life and couldn't feel better thanks to my team! AXIS is the best! The services provided are personal and unique to each client. My workouts are constantly changing which challenges me to continually get better and not get bored. The focus isn't only on fitness but also on nutrition. Jonathan has an insane amount of knowledge that he pours into his clients to help them help themselves. My workouts at the studio are honestly the best part of my day. Although I haven't reached my final goal, I have complete confidence that I'll get there.
I would recommend AXIS! The main reason is the PEOPLE. The people who work there are incredible. They are motivated to see that you reach your goals. They hold you accountable. They want you to succeed! It is nice to know that if I don't show up at small group training, someone is going to notice and ask me why I wasn't there. You don't get that at a big gym or group fitness classes. And the people who go there are awesome too. I was only there for a few months, but I felt like everyone was so welcoming and it made it FUN to work out! I would definitely recommend AXIS to anyone looking for a personal touch and the perfect motivation necessary to achieve your weight loss and healthy lifestyle goals.
My life before AXIS was work and school only. Other than that, I was not active. With our first child coming, I wanted to have a healthier lifestyle and have more energy. After starting training at AXIS, my clothing is fitting better. I have more energy now than I thought capable. Work and school have also improved dramatically as far as those activities not exhausting me. I would recommend AXIS because I find the motivation and support that I need when I am feeling tired or a lack of motivation. AXIS supports me not only in working out but in making a total, healthier lifestyle change.
Before AXIS, I was in constant pain in all my joints. There would be days I would wake up and it would be hard to keep doing all the activities that needed to be done. Before going to bed each night, I would need a heating pad to relax my muscles enough to go to sleep. Since training here at AXIS, I'm starting to have a great feeling that I will get my flat tummy again as my pouch is disappearing. The best part is that I don't hurt anymore! I would recommend AXIS. It is the ultimate in personal training. They encourage you to keep going and try different things. The best part is you will get results.
I have always been interested and inclined to sports but residency and work created havoc with my routines and unfortunately exercising and eating right were not on my priority list and I hate to admit it, not even on my to do list. The consequences were easily seen, especially in my waistline. I tried different programs that worked but in reality I did not have a clear set of goals. I also tried several (I'm not naming any names) of those TV programs that offer after X amount of time, you will have a six pack and look like a body builder while you continue to eat everything in front of you. Gradually, I started gaining weight until one day I went to use a pair of pants from my closet and I could no longer convince myself of the excuse that they had shrunk. I had to do something but I was always making excuses for not working out. I knew I needed help. I heard about AXIS and I made a commitment. Here I am 5 months later. I still remember the first workout; I almost passed out after the first two exercises! I did not think Jake would take me as a client. I was in bad shape. One thing about AXIS and its staff is that they set personalized goals and are sincere about what to expect. I am not there yet; in fact I am halfway in terms of weight loss and fat percentage and I thank them for providing me with a clear plan and realistic goals. I have been very motivated to continue and I enjoy the workouts and the feeling I get afterwards. By the way, the pants I was talking about, I am wearing them again! I would recommend AXIS without any hesitation. Anyone who is ready to take control of their life and body, wishes to get rid of layers of fat, recover from injury or even if they are an elite athlete, everyone should give AXIS a try. AXIS provides a program tailored to your strengths and weaknesses and more importantly, to your vulnerabilities. They also keep track of your eating habits and provide you with the necessary skills and plans to improve your diet. AXIS motivates you, keeps you entertained, and makes exercising fun!
Before small group training at AXIS, my weight had skyrocketed. I was not exercising, even though I had a long time gym membership. On top of it, I was snacking a lot, especially late in the evening. Since working out at AXIS, the weight is coming off and I feel healthier. The workouts and trainers are great, but the greatest benefit is the motivation. I am setting health goals and establishing a workout routine... not something anyone would have expected me to do. I would give a heartfelt endorsement of AXIS because it works! I have received numerous compliments on the healthier me!
Prior to joining Axis, I was fairly out of shape. I smoked about a pack a day and never exercised. Working long hours in a high stress environment provided me little outlet for stress relief and when I would make an attempt at exercising, I would become winded just jogging down the street. My body had been subjected to a variety of injuries due to motocross racing over the years and felt pretty beat up. Needless to say I was not the poster child to a healthy 31 year old. Since joining Axis, I have never felt more energized. In a few weeks I will turn 32 and I feel more energetic than I did at 26. I am no longer winded walking down the street. Much of my pain from accidents is gone, I have found that I sleep better, have a better appetite and best of all have been able to quit smoking! I would recommend Axis to anyone looking to change their life. I know myself well enough to know that unless I have an appointment with someone to train me at a specific time I will never workout on my own. Jonathan and Axis were able to cure this procrastination and make sure I am there every time. If you suffer from any injuries, Axis focuses on correcting them before just throwing weights on you. I would have to say Axis has helped me get a new lease on life!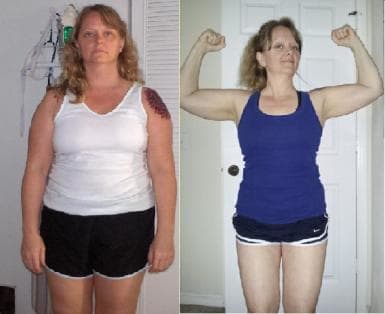 I was tired, unhappy, stiff, constantly hurting and beginning to become a hermit because of all the extra weight. I was in my chiropractors office 2 or 3 days a week every week just to keep moving. I was walking in the mall at a leisurely pace earlier this year and I could not keep up with a basic conversation while walking and decided ok that's it...I had enough and I was finally sick and tired of being sick and tired. I had a not so great experience at a different fitness facility in town so I really did a lot of digging into fitness professionals in the area and eventually came across Axis. I started to workout with Jonathan and each time I go I still can't believe how far I've come. I no longer dread stairs, I can walk and talk without gasping for air, I stand up straight, my legs have shape again, my pains are pretty much gone and at 45 I can do squats on an upside down bosu ball. Mmm hmmm, yes I can. Jonathan had me write all my food down so my diet has been cleaned up significantly and he is always evaluating what I eat and giving lots of good feedback. Water is now the #1 beverage of life. Because of this in 3 months I had lost 20 inches, my face no longer blows up like beet when I tie my shoes and my chiropractor is probably wondering if I moved away because I went from being his best customer to a distant memory in a few months time. Awesome doesn't even cover it. If you think you can't, these guys will show you in most cases you definitely can. I cannot tell you how thankful I am that Axis made its way into my life. It really has made its way into my life because it's so much more than 60 minutes 3 times a week. I wouldn't hesitate for a minute to recommend this facility to anyone. In fact, I sent my boss over to them. This is the only place who listened to my concerns, figured out what my needs were and have done nothing but told me "Yes you can, Shari" even when I wasn't so sure I could. There is no one size fits all mentality here. My only regret is that I didn't find Axis sooner.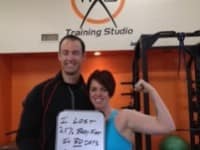 Before AXIS I worked out regularly and even hired 2 separate personal trainers. It wasn't until I joined AXIS that I realized what those other trainers were missing: ENERGY, MOTIVATION, CONSISTENCY, and ACCOUNTABILITY. The other trainers had knowledge and skills but personal training is much more than designing work outs and counting reps for someone. It is about the full package. AXIS is the full package. Not only is my trainer Dan amazing and motivating but he clearly designs workouts that are meant to attain the goals that I want to achieve. The small group training classes are so motivating and fun and it is refreshing that every time you attend everyone knows who you are and asks how you are doing. The environment at AXIS is a huge piece of why I go there. There is always music playing, other trainers and clients cheer you on during your workouts, and there is a plethora of resources and knowledge so you can ask any question and get a solid answer. At AXIS it is not just about counting reps and generic workouts. It is all about YOU when you walk through that door and it feels like a family. So far I have lost almost 8 pounds of fat and gained 3.5 pounds of muscle in 8 weeks. I have re-learned how to eat correctly and am now back to my flat tummy that I have been wanting since I got pregnant with my 2nd child. I have tons of confidence again and feel very strong. For the first time my arms are defined and I feel very confident that my trainer Dan will get me to my goals In fact, I am not sure what to do when I reach my goals because I don't want to leave!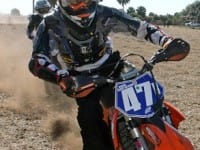 Meet Brad: A man with a mission and a purpose. Brad has tried to race dirt bikes competitively in the past, but two things have prevented him from ever doing well enough to win a championship. Brad had a string of injuries that have sidelined him over the years and his fitness was never good enough to win races. (Motocross is an extremely physically demanding sport.) Brad emphasized that "If you don't win races, you don't win championships. To win you have to be in peak physical shape." Approximately two years ago, Brad planned on competing in the Florida Trail Riders Hare Scrambles and Enduro series in 2011-2012. Brad would be 50, which would put him in a new race classification, so he felt this could be his year if he prepared properly. To get in shape, he knew he could not do it on his own and he needed to find a fitness program where he would have structure and accountability. "Some of my co-workers were already attending SGT so I joined and it has transformed my life! I have lost almost 60 lbs and every facet of my fitness has been revolutionized by the program." Brad admits it is hard work and requires a solid commitment, but he claims the results are outstanding. Brad trained four times a week at 6 AM and seldom missed a workout. According to Brad, "The great thing about FBBC is the training staff. They help you achieve your individual fitness goals and keep encouraging you to be your very best. The accountability part not only comes from the trainers but your fellow classmates training alongside of you. You see their results too and it is infectious! We have a lot of fun and that makes it all worth it." Congratulations Brad on becoming the 2011-12 Florida Trail Riders Master Enduro Class Champion!