Make An Appointment Today! Personal Training In Gainesville Will Help You Achieve Your Goals
It's time to cut out all the B.S. and get real. Are you ready for a personalized program that is based on your unique needs and abilities?
Our Personal Training in Gainesville is the best way to achieve your fitness goals at lightning speed. We cut through all the fitness clutter to deliver you a results-driven program that will have you singing "Can't touch this".
GET INTO YOUR BEST SHAPE WITH PERSONAL TRAINING AT AXIS TRAINING STUDIO!
In our Personal Training program, you'll get:
1-on-1 time with a great coach
Nutrition support
Personally tailored diet plan
Included orthopedic evaluation
Included flexibility screening
Included body diagnostics
Included personal running clinic
Access to our fitness ranking system
Scheduled monthly re-evaluations to keep you on track to your goals
Whether you want to lose weight, gain lean muscle, run a 5K, or simply take the guesswork out of your fitness routine, Personal Training makes the most of your time at AXIS.
From the start, you will be partnered with one of our nationally certified Personal Trainers. Together you will talk about your goals and your trainer will design a customized plan to meet these goals safely and effectively.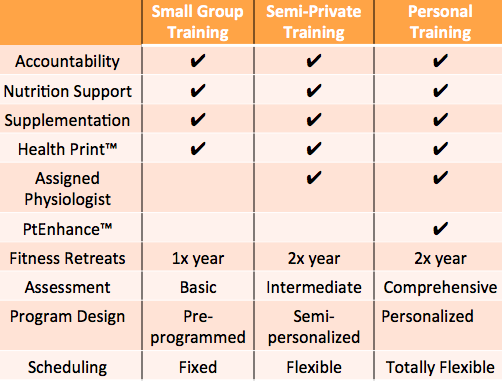 You'll enjoy:
Accountability -


Your trainer will hold you accountable throughout your session. All you have to do is show up and workout.

Goal Orientation -


Each month you will review your goals with your trainer and she will modify your plan. Each session gets you closer to your goal.

Tracking -


Measurements and fitness tests will be utilized to track your results toward your goals. Education - Learn proper body mechanics and form to help prevent injuries.
If you're looking to lose weight, improve your nutrition or adjust your daily goals, our Personal Training program at AXIS Training Studio will create a plan and advise you in a way that is personal and effective.
OUR PERSONAL TRAINING IN GAINESVILLE WILL STOP AT NOTHING TO GET YOU HEALTHY, HAPPY AND FIT!
To learn more just fill out the "request more information" box above or set an appointment for a FREE consultation with one of Axis Training Studio's experienced Personal Trainers today!